– INVEST IN –
EXTRAORDINARY RIVERS
The Stronghold Fund
The Stronghold Fund is Wild Salmon Center's impact fund: a first-of-its-kind resource to support high-impact initiatives throughout the North Pacific. The Fund will preserve our most extraordinary wild salmon, steelhead, and trout rivers – places that are globally important ecological, cultural, and economic centers as well as treasured fishing destinations.
Snapshot of the Fund:
Partner-Based:
The Fund will support organizations working cooperatively and in coalitions – because success in conservation is nearly always the result of a strong partnership.
"Win-Now":
The Fund is not an endowment. It's a spend-down, "win-now" resource that will swiftly deliver funds to strategic, targeted initiatives within stronghold watersheds.
Grounded in Science:
The Fund prioritizes science-based activities that are preemptive and durable in nature, and it aims to deploy funding before long-term damage occurs.
New Initiatives:
The Fund will provide seed funding for new, high leverage initiatives and opportunities.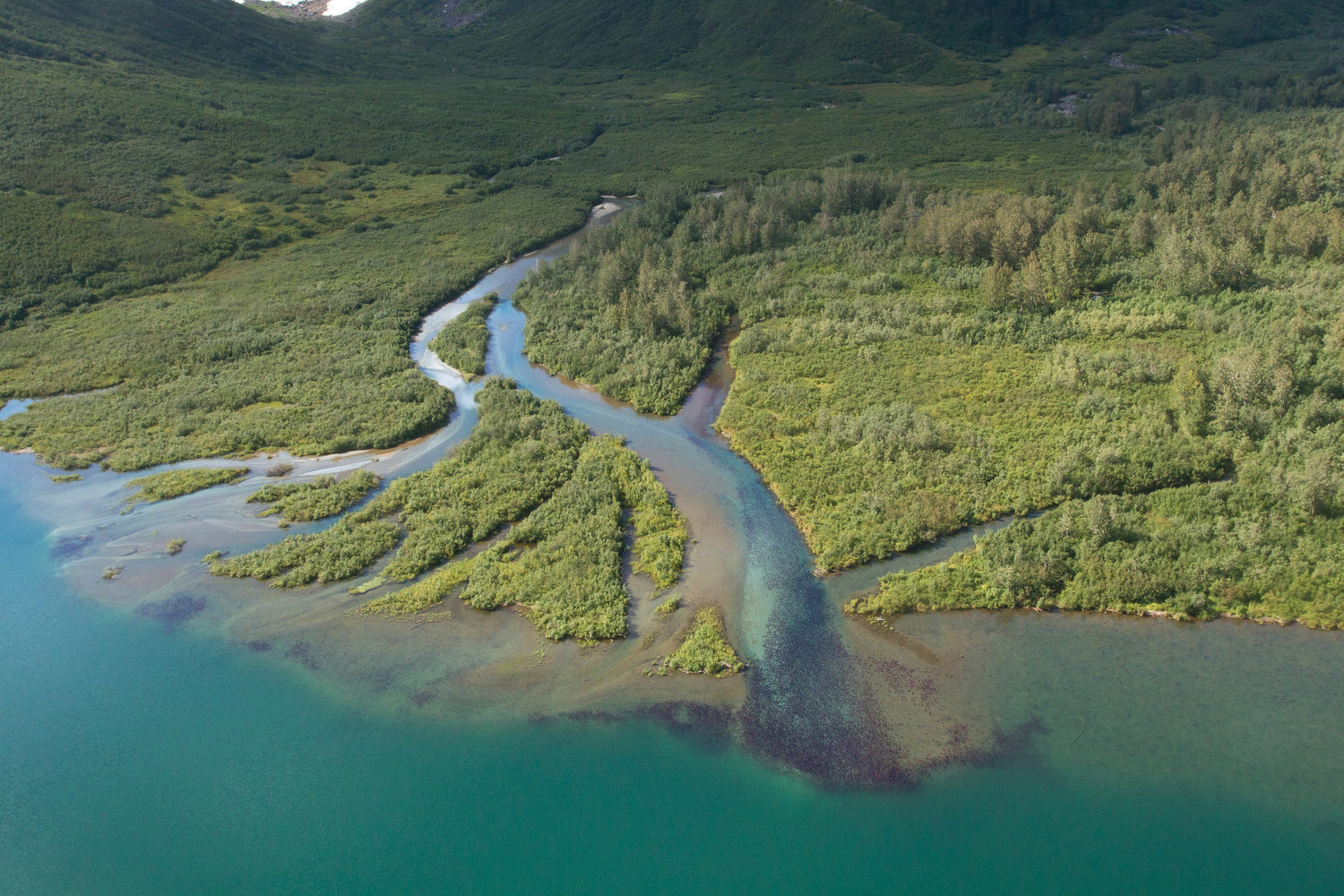 The Campaign
The Stronghold Fund met its initial fundraising goal of $15m during a five-year campaign that successfully ended in 2021. With this first phase of fundraising complete, we now focus on implementing the Fund's strategic vision by deploying targeted grants to conservation initiatives that protect the places that matter most to wild salmon, steelhead, and trout.
We will also continue to seek new donors to invest in the Fund. Contributions can be directed to a specific region or river (e.g. Alaska or the Skeena River) or provided as general support to be used where resources are most needed. Please contact David Finkel to learn more about investing in The Stronghold Fund.
What is a "Stronghold"?
The term "stronghold" refers to a watershed, multiple watersheds, or other defined area where wild fish populations are strong and where aquatic and terrestrial habitats are highly functioning and free of hydroelectric dams, hard-rock mines, and other damaging development. Strongholds also represent watersheds that have high wild fish productivity and genetic diversity, critically important to sustaining wild Pacific salmon.
The Stronghold Approach
Wild Salmon Center pioneered the "stronghold approach" to protect wild fish ecosystems before they slide into decline. Our work over the last 30 years has shown that it's easier and less expensive to conserve a river while it's still healthy, than to fix it once it's broken.
This is high leverage work: when you protect wild salmon you safeguard forests, freshwater, human communities, and economies. Conserving salmon strongholds also sequesters carbon and supports biodiversity, both critically important in the face of a warming climate.
Simply put, the stronghold approach is a vital strategy to protecting the North Pacific's iconic salmon runs and the myriad benefits derived from them.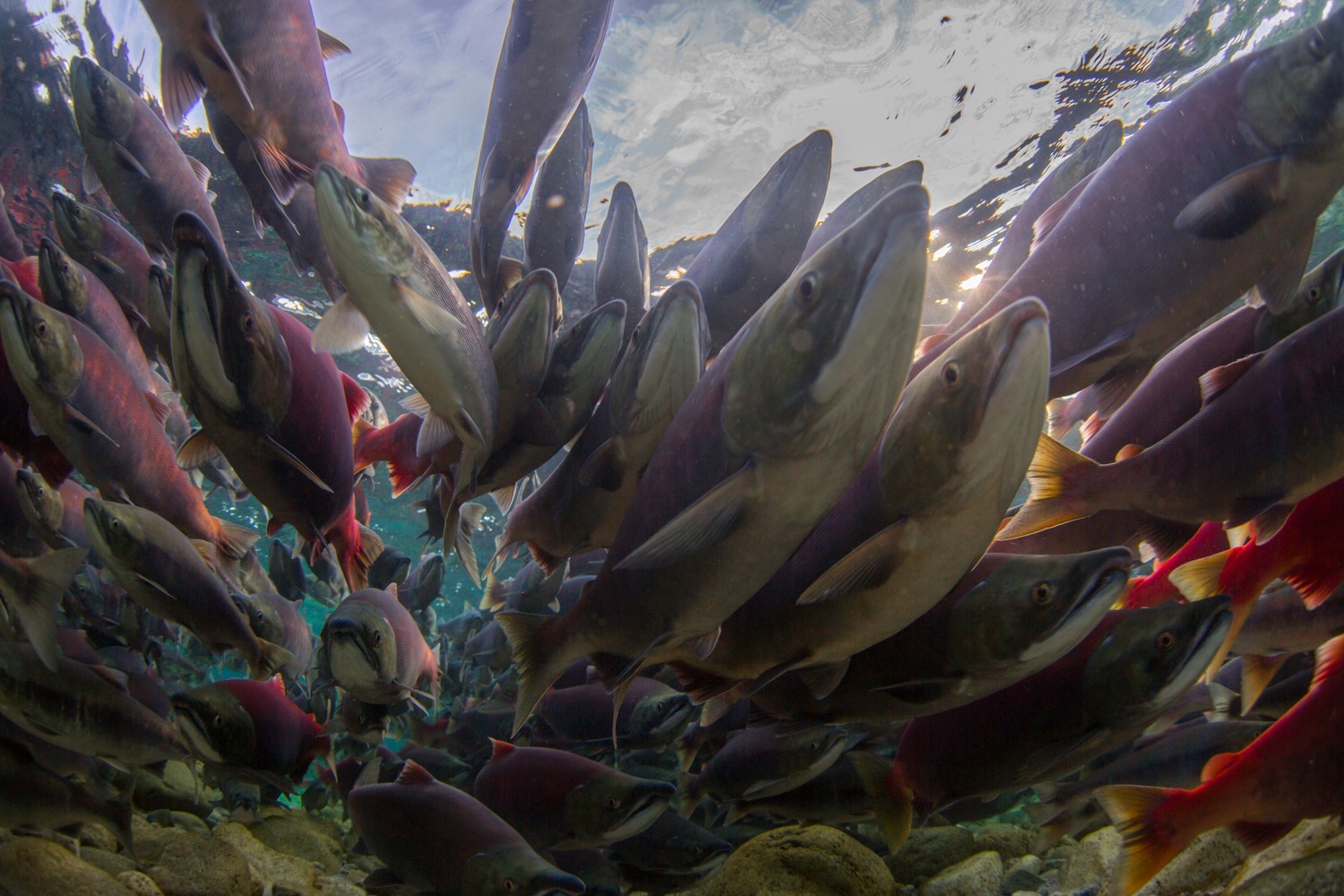 Funding Overview & Strategy
The Stronghold Fund fills a critical void in the conservation landscape because it is the only Fund that provides financial support to conserve the greatest wild salmon, steelhead, and trout watersheds across the North Pacific.
Historically, fisheries and watershed organizations with overlapping missions and goals compete for funds, year-in and year-out. But our belief is that we're most successful when we work together and form alliances, especially during time-sensitive campaigns or when a once-in-a-generation opportunity needs backing.
The Fund bolsters Wild Salmon Center's work by providing the depth and flexibility to deploy "impact" resources strategically and quickly, especially initiatives that can fundamentally move the ball forward for wild fish conservation.
Stronghold Fund Grant Priorities
Initiatives or organizations closely aligned with WSC's mission and objectives.
Projects or initiatives within stronghold watersheds that if successful, will have a measurable benefit or impact.
Partner-based or coalition work including support for urgent, time-sensitive campaigns.
Projects that are finite in scope and have an endpoint.
Scalable initiatives, where an initial grant can help leverage private or public funding.
Please note: The Stronghold Fund does not accept letters of inquiry or proposals without an invitation.